---
IPA Youth Union organizes a competition to present the list of projects calling for investment in Quang Ninh province in 2021, with orientation to 2025
19/07/2020
On July 16, 2021, the Youth Union of the Investment Promotion Agency (IPA) held a contest to present the list of projects calling for investment in Quang Ninh province in 2021, with an orientation to 2025.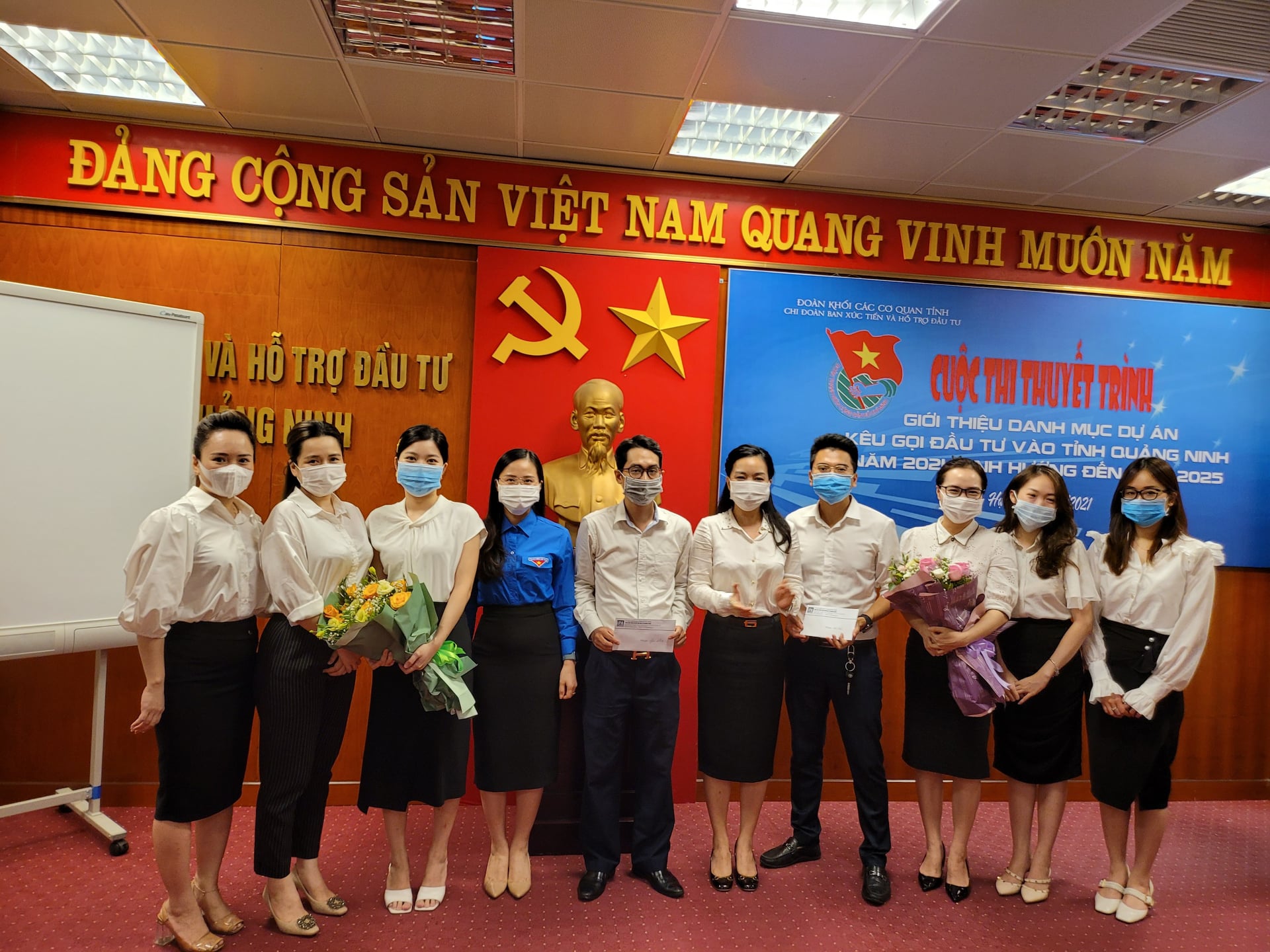 Attendees of the presentation were Ms. Vu Thi Kim Chi - Deputy Head of the Standing Committee of IPA, Ms. Vu Thi Thuy Linh - Deputy Secretary of the Youth Union of provincial agencies. The competition jury consists of IPA's Heads of Professional Affairs. Participants are IPA officials (including Party members, Union members) which are divided into 4 teams, each team has 4 members, performing 02 parts including: project presentation and questions answering from the Committee Examiner.
At the contest, the participants selected 01 typical project or 01 group of typical projects in the list of 80 projects attracting investment in Quang Ninh province to present and introduce to the guests, leaders of the IPA committee, The jury, IPA officials and employees such as: Cau Sen Trade Center Project, Quang Ninh Province's Centralized IT Park. Community development and potential accomplishment for tourism service development project at the road leading to Bai Chay bridge, Dang Ba Hat area in Hong Gai ward, Hon Con Ong, Mui Chua merged port project.
According to the evaluation of the Jury, the presentations of the competing teams were carefully prepared with an impressive, attractive, creative and flexible presentation style. The projects being presented with multi-dimensional perspectives convinced the Jury.
The information describing the project, project planning, project efficiency, procedures and investment incentives of the project were carefully prepared by the competition teams. The content of the presentation delves into the issues investors are often interested in. Through presentations and answering questions, the teams also conveyed the message of enthusiasm, determination to attract, accompany and support investors to attract investment of officials and employees in charge of promotion, support and handling of investment procedures.
Lastly, IPA awarded prizes to the teams. In general, the contest was a great success, contributing to providing IPA officials and employees with experience, research skills, project presentations, problem solving skills, and teamwork. These are valuable experiences for each individual to continue to improve themselves, improve their sense of responsibility and professional development, and gain more motivation to successfully complete assigned tasks, to best serve the needs of investors who come to learn about attractive projects in the province.
IPA Quang Ninh
---