---
Actively integrating into the international economy
28/02/2023
Over the past time, Quang Ninh has implemented many innovative solutions, creatively applied guidelines, guidelines and policies on international economic integration in all fields of social life. Thereby, it has brought many development opportunities for businesses in particular and created sustainable development momentum for the province's socio-economic in general.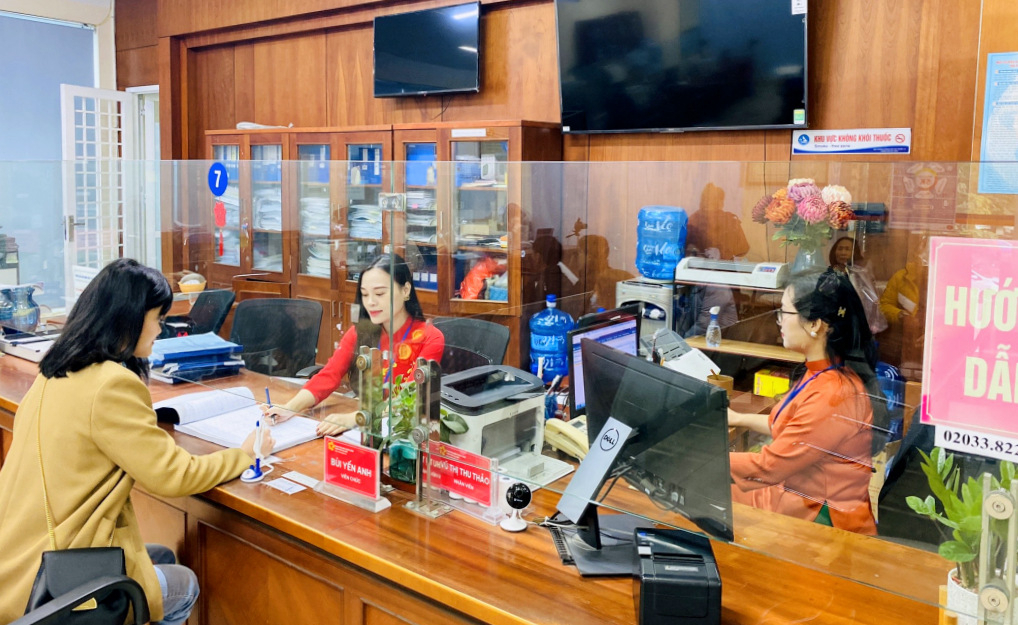 Officers of Ha Long City Public Administration Center handle administrative procedures for people and businesses.
In the process of international economic integration, Quang Ninh province has promoted its potential and strategic advantages in politics, economy, national defense, external security and socio-economic development. The opening up and accelerating the process of international economic integration has helped the province to mobilize resources from outside; build more potential from within, thereby contributing to achieving some important results.
Notably, economic growth is always maintained at a high rate, state budget revenue is always in the group of 5 highest provinces and cities in the country, business investment environment is constantly improved, competitive capacity is always high. Provincial Competition (PCI) has always been in the leading group in the country and maintained the achievement of leading PCI for 5 consecutive years…
To achieve those results, one of the solutions implemented by Quang Ninh province is to promote the development of the transport infrastructure system. The traffic bottlenecks have been promptly resolved, in order to serve the needs of investment, production and business development of enterprises, as well as socio-economic development of the whole province. A series of road, sea and air traffic works have been built in the province, creating an attraction to invite businesses and investors around the world. Currently, Quang Ninh is the province with the largest number of highway kilometers in the country (176/1,046km).
Along with traffic, Quang Ninh province has also promoted the development of seaport and logistics system; develop coastal economic zones and border gate economic zones; Thereby, helping to form a transport corridor associated with economic corridors and urban corridors, opening up new development space, a new driving force for Quang Ninh to move forward. closer to the process of international integration.
In particular, Quang Ninh has accelerated the reform of administrative procedures. Many new models have been put into operation such as: Public Administration Centers at all levels, building e-government, one-stop-shop model on investment promotion (IPA), which have been promoted to be deployed, reducing processing time. administrative procedures, etc. Thereby, contributing to creating an open and transparent legal corridor for administrative procedures of people, businesses and investors at home and abroad.
In 2022, Quang Ninh ranked third in the top 10 localities attracting the most FDI inflows in the country. During the year, agencies, departments and branches of the province have issued and adjusted investment registration certificates (IRCs) for 20 FDI projects, with a total investment capital of 2.186 billion USD. Particularly in January 2023, Quang Ninh had many meetings and worked with international investors from Japan, Thailand, Korea and China... intending to invest in Quang Ninh, with the number hundreds of millions of dollars in capital. In 2023, the province is expected to attract 18 FDI projects to invest in industrial zones. This has shown Quang Ninh's efforts and initiative in international economic integration. Thereby, affirming the synergy, creating breakthroughs and improving the competitiveness of the province, affirming the position of major investors in the international arena.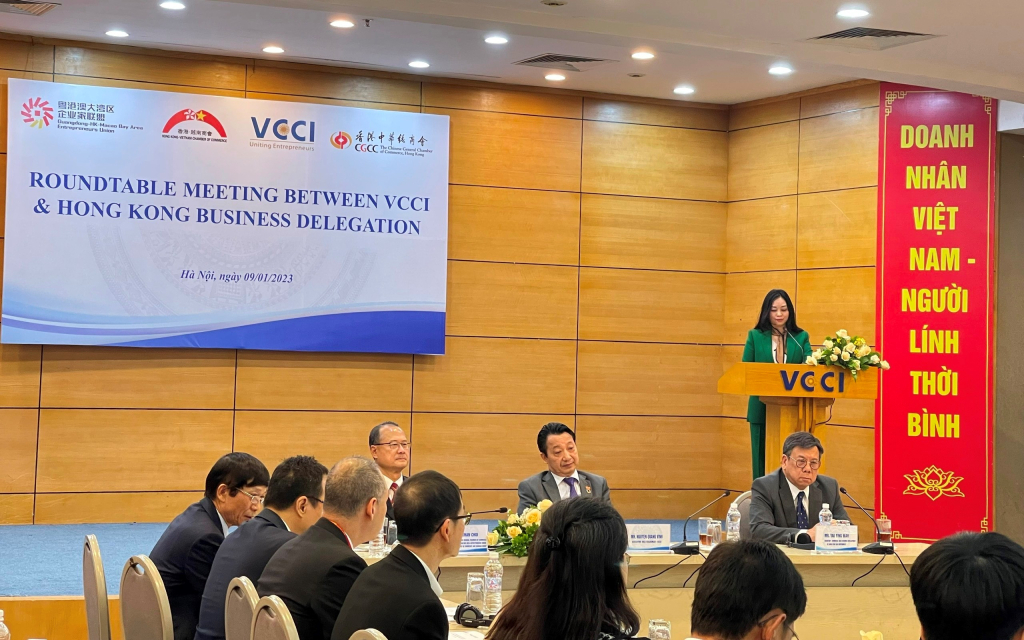 Quang Ninh IPA introduces investment opportunities in Quang Ninh to Hong Kong businesses, January 9, 2023, in Hanoi.
Along with that, the province also promotes propaganda on mechanisms and policies to develop border economy, tourism, agriculture and information and instructions related to import and export of goods to signed partners. Free trade agreements (FTAs) with Vietnam, such as: ASEAN Free Trade Agreement (AFTA), Framework Agreement on Economic Cooperation ASEAN - China, Agreement on Trade in Goods ASEAN - China , Free Trade Agreement between Vietnam and the United Kingdom of Great Britain and Northern Ireland (UKVFTA). In addition, the province also actively participates in foreign trade fairs and exhibitions, such as: ASEAN - China Trade Fair; China - Vietnam border trade fair... aims to expand international exchange activities among ASEAN countries, Japan, Korea... At the same time, organize economic exchange activities in combination with promotion. promote trade and tourism to improve the international integration capacity of the business community in the province; promote and expand the image, people and culture of Quang Ninh to domestic and foreign communities.
International economic integration is considered by Quang Ninh as an important "link" in the network of economic links with the world's leading economies. Therefore, in the coming time, the province will continue to promote training with the goal of meeting human resources for enterprises and state management agencies; strengthen trade promotion activities at home and abroad; promote cooperation, joint venture and association, expand the market for products and goods in the province; improve the efficiency of attracting foreign investment; have the orientation to attract investment in reasonable areas, in priority fields... in order to maximize the potentials and strengths of the province. In 2023, the province has set a target to attract at least $1.5 billion in FDI; average growth rate of social labor productivity is about 11%; the urbanization rate reached 69%; maintaining the leading position in the country in terms of PCI, PAR Index, SIPAS and PAPI...
---