---
KM6 PORT CLUSTER - QUANG HANH MOVES TO BECOME STRONGER - POTENTIAL FOR TOURISM DEVELOPMENT IN CAM PHAT CITY
15/07/2021
Grasping the policy of Quang Ninh province, transforming the growth model from "brown" to "green", for many years Cam Pha City has made efforts to plan, renovate and embellish urban landscape space and exploit, promote the potentials and advantages of the locality to develop trade and services. Thanks to the city's constant efforts, up to now, Km6 - Quang Hanh port cluster is gradually changing drastically with well-planned urban and tourist areas.
The destination in Quang Ninh's strategic goal is to transform the economic growth model from "brown" to "green", so that Quang Ninh's economy is no longer dependent on mineral exploitation but develops sustainably with processing industry, technology manufacturing, services and high-quality tourism, contributing to "greening" the province's economy. Immersed in that strong transformation, Km6 - Quang Hanh Port is also being planned, converted from industrial land into tourism - service land and gradually becoming a potential land.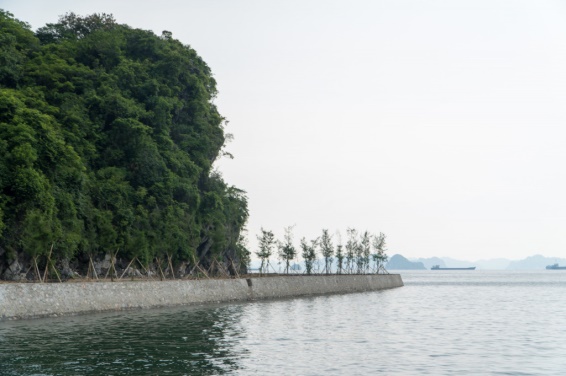 Km6 - Quang Hanh port cluster today
Certainly in the not too distant future, the Pearl Island resort and service urban area will contribute to the sustainable development of the province's economic - tourism picture. Along with the changing efforts of TTP Group and Cam Pha City, Km6 - Quang Hanh port cluster will transform strongly and promise to become a great tourist - resort destination that people cannot miss when coming to. with Cam Pha City, Quang Ninh.
Source: Collector
---