---
Quang Ninh - Hai Phong and 4 connecting road gateways
25/02/2023
Quang Ninh - Hai Phong 2 adjacent localities, located in the Northern Key Economic Zone, have many common points, possessing potentials and mutual advantages. However, the distance of the Da Bach river system between the two provinces has greatly affected the trade. In order to break down this "barrier", the two provinces have had many specific cooperation programs through strengthening regional linkages.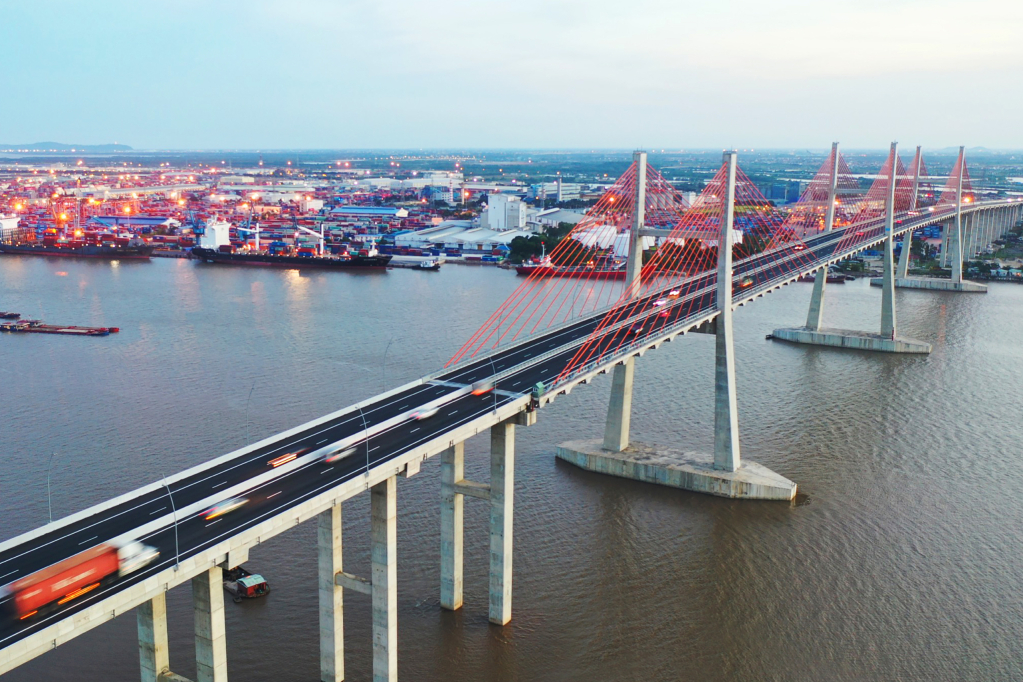 Bach Dang Bridge completed in 2018 has contributed to shortening the distance and travel time between Quang Ninh - Hai Phong.
Quang Ninh - Hai Phong before 2018 were connected to each other by a unique road traffic route, National Highway 10, and two ferry routes, Rung and Lai Xuan. However, this route only has 2 lanes while the traffic volume is increasing, to move from Ha Long or Dong Trieu to Hai Phong on a distance of about 70km takes about 2-3 hours. Meanwhile, 2 ferry routes, Rung and Lai Xuan, are equally time-consuming. Therefore, the advantages of the two localities have not been fully promoted.
At the end of 2018, when the Ha Long - Hai Phong Expressway was completed and put into operation, the connection between Quang Ninh - Hai Phong has been significantly improved, shortening the distance and travel time between the two areas. However, according to the urban development plan to 2030, along with Uong Bi city, the western region of Quang Ninh will have two more cities, Dong Trieu and Quang Yen. While on the other side of the river, Thuy Nguyen district is also completing the application for the establishment of Thuy Nguyen city according to the model of a city within a city. Thus, even though it is only by a river, the time and distance to travel to the western provinces of Quang Ninh with Thuy Nguyen and Hai Phong is still quite difficult. And this is even more hindered when these are being identified as two key areas of economic growth with industrial zones, industrial zones, and urban chains forming very quickly.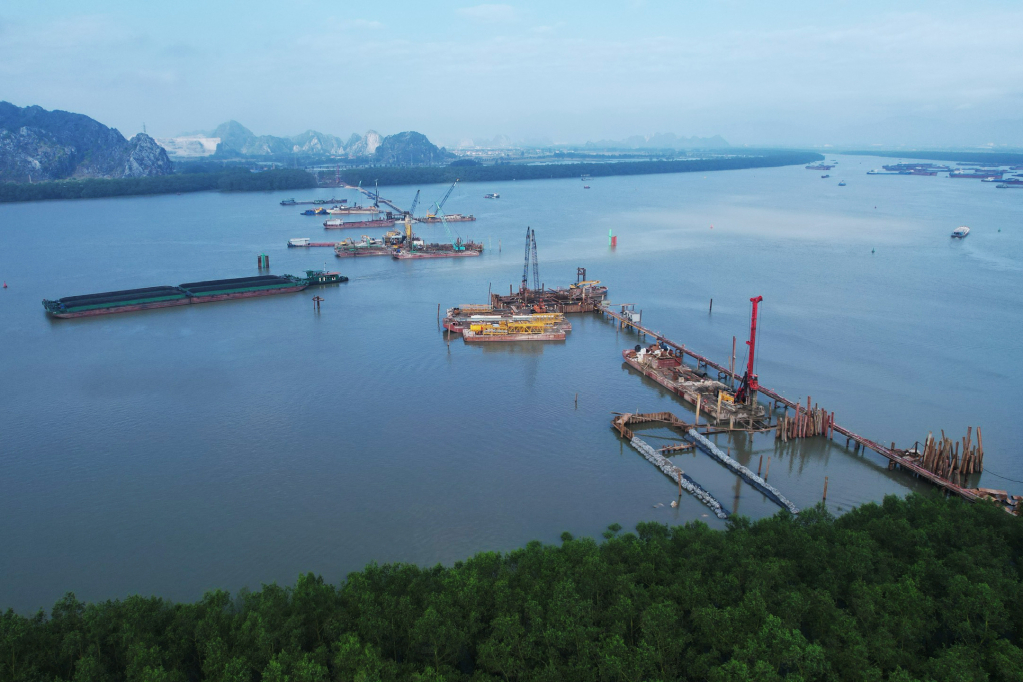 Ben Rung Bridge is being focused on construction, expected to be completed in 2023.
In order to anticipate new development opportunities, clearly define the task of cooperation and regional cooperation, which is an inevitable trend in the development process and concretize cooperation programs between the Board of Directors of the Quang Ninh Provincial Party Committee and the Board of Directors of the City. Hai Phong Party Committee, in May 2022, the third road corridor of Quang Ninh - Hai Phong is the Ben Rung Bridge project connecting Quang Yen town with Thuy Nguyen district across Da Bach river, which has been invested and built with a total capital of nearly 2,000. billion, from the central budget, the budget of Hai Phong city and Quang Ninh province. In which, Ben Rung bridge has a length of 1,865.3m, a width of 21.5m, the main bridge consists of 4 spans... Up to now, the construction has reached over 30% of the total volume and is expected to be completed by the end of 2023. .
To connect Dong Trieu with Thuy Nguyen, at the beginning of February, Quang Ninh and Hai Phong continued to start construction of the fourth road corridor project, Lai Xuan, with a bridge length of 840m, a width of 12m and a road with a total investment capital. investment of more than 1,300 billion VND, expected to be completed in 20 months, completed in 2024. Currently, Quang Ninh is also promoting the implementation of the project of a high-speed riverside road connecting from the Ha Long - Hai Phong highway to the East town. Trieu and will connect to these transport corridors, coordinate with Hai Duong province to extend to Chi Linh city.
---